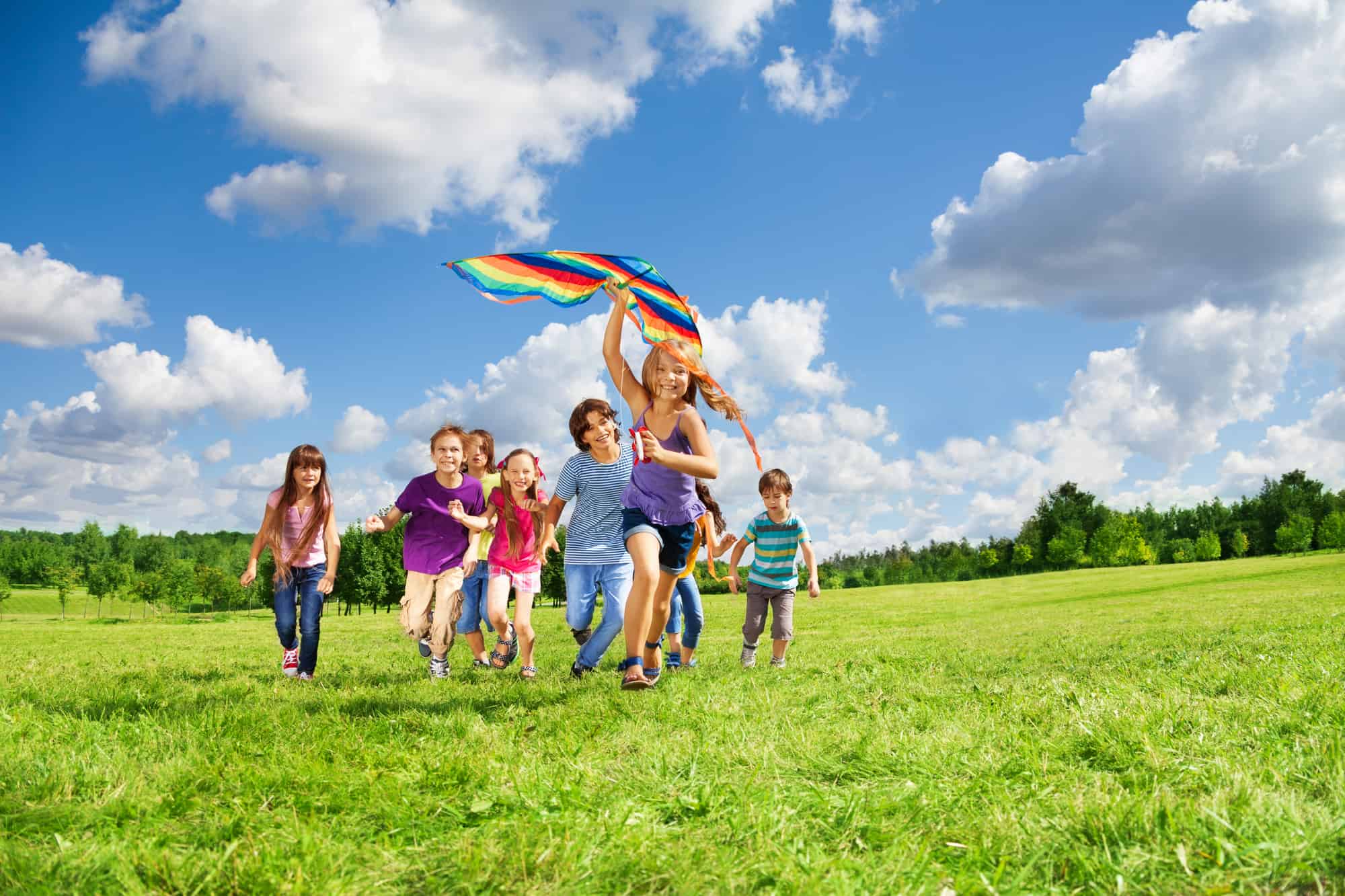 20 Jul

Keep Kids Active, Moving and Engaged All Summer Long

Summer's here and for many families, it's time for a break from school and the everyday routine. Summer may also mean weeks of unstructured kid-time and parents who are struggling to fill long days and evenings. This is the time to keep kids active.

Don't fret! This is the perfect season to keep kids active and increase your own fitness level as well. Make a deal with your children that this summer will be the healthiest and most fun one yet, then brainstorm together for activity ideas. To help get you started, here are a few activities to add to your list.
Park-a-Palooza
Dedicate one day each week of the summer to Park-a-Palooza! Pick multiple parks you love or have always wanted to visit and hit them hard. Set your timers for 30 minutes at each, then move on to the next one! Pack H20, healthy snacks and a blanket so you can break when hunger strikes.
Family Dance
TV shows like Dancing with the Stars are as popular as ever, so join in on the fun and have the whole family learn to dance this summer. Check out videos at your local library or surf YouTube for free lessons. Check out the fantastic, interactive dance video games available for all age levels via Wii and Xbox. And don't forget to practice your new skills at a weekly Friday night Family Dance Party!
Go Old School
The games of your youth will slip away unless you teach them to your kids! Sure, they may already know tag and hopscotch, but what about Kick the Can, Sardines, Red Rover, Four Square, Mother May I? and Capture the Flag? Don't remember all the rules? A few quick clicks on Google will lead you right to them. Invite the neighborhood to "Old School Game Night" and you're sure to make—and rekindle—some awesome childhood memories.
Family Bike Rides
Bike riding as a family is a fantastic way to exercise and spend time together. Take your first few journeys at different times of the day to see what works best in terms of family mood and lighter traffic. Ensure everyone's tires are full of air, their helmets fit and you have water bottles in tow.
Camping
If your kids love the outdoors, s'mores and the idea of sleeping under the stars, it's time for a family campout. But no need to travel, camping can be an adventure in your own backyard or the yard of a willing friend. If your children are old enough, consider letting them spend an entire day and night outdoors as if they were at a campground. Have them create the plan for the items they'll need to spend a day in the "wilderness." You'll be amazed at just how creative and resourceful your kids can be.
Walkabout
There's nothing better than ending the day with a leisurely family walk. Keeping kids active can also be fun. Take turns hitting the pavement with each of your children—they'll love the one-on-one time and you'll love this low key way to learn about what's going on in their lives. At least once a week, venture out as a family. You'll be surprised at the personal connections the whole family makes when out of the house, enjoying nature and staying fit together.