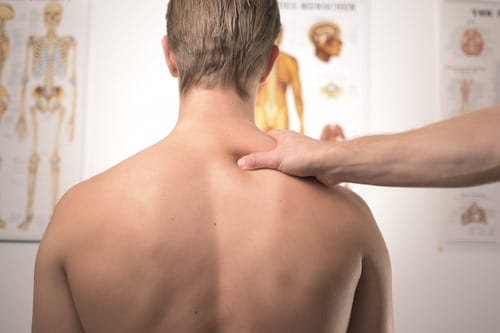 19 Oct

Chiropractic Care: Being Proactive for Your Best Spinal Health

We all know that if a person doesn't have their health, nothing much else matters. Without good health, your world narrows and you have to put off achieving your dreams. This is especially true if you are in pain from a spine that's been injured or has become misaligned.

Getting regular health care for your spine is the most important thing you can do to heal and prevent further damage that causes pain. At Eastern Oklahoma Chiropractic, we are dedicated to helping you get back the control over your health that allows you to live pain-free and pursue your goals.
How Does Your Spine's Health Affect Your Overall Health?
When your spine is out of alignment, your joints and muscles tighten up and move out of their proper position. This can cause further misalignment, and then a cascade of worsening symptoms that include pain, numbness, headaches, fatigue, and even feelings of depression. When you're in pain, you move differently, and this can affect other areas of your body if you don't get treatment to nip the problem in the bud.
Like your car, your spine needs regular maintenance to run smoothly. Studies have shown that regular chiropractic care is a vital part of taking care of your health. Chiropractic treatments improve the function and longevity of your spine and the quality of your movement.
Regular Chiropractic Care Protects the Long-term Health of Your Spine
Getting regular chiropractic checkups and treatments throughout life keeps your spine in alignment, allowing full range of motion and helping to prevent degeneration of joints.
When your spine is at its most healthy, all parts of your body function better. A 2018 study found that patients who had regular chiropractic care every week or on a monthly basis had less pain and lower risk for disability after several months of care than patients who didn't get this treatment.
Prevention and Healing at the Same Time, Through Chiropractic Care
A health care plan that covers only treating illness wouldn't give you all the coverage you need. True health care also involves prevention. You need to be proactive in maintaining your body so that you can prevent many diseases and injuries from happening in the first place.
Planning regular chiropractic care for your whole family means you're covering both healing treatment and prevention so that you can stay as healthy and pain-free as possible throughout life.
Schedule Your Free Consultation at Eastern Oklahoma Chiropractic
We want to help you be proactive in taking control of your health. Call our Broken Arrow office at (918) 940-4630 today.