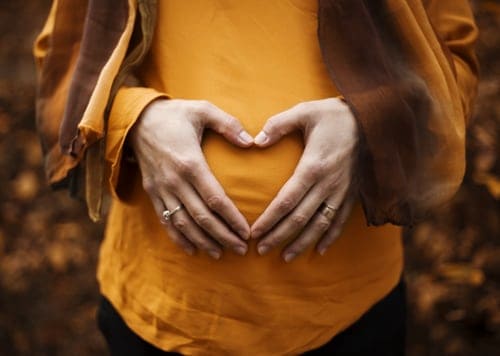 12 Nov

Chiropractic Care Delivers Better Health to Pregnant Women

A woman's pregnancy is the time in life when she is most concerned with finding safe, natural remedies for aches and pains that will protect her health and that of her unborn baby. Avoiding unnecessary medications is always a better choice during pregnancy. Our practice at Eastern Oklahoma Chiropractic is dedicated to providing women with the pain relief they need during this physically demanding time and reassuring that their babies are not being exposed to potentially harmful drugs.
Changes in the Body and Spine During Pregnancy
Pregnancy brings extra stress to the body. Hormone changes that cause ligaments to loosen in preparation for childbirth may increase the risk of injury. As her belly gets bigger, a woman's center of gravity shifts forward. This causes her posture and the curvature of her spine to change. Back pain is very common in pregnancy, affecting nearly 3/4 of women.
Since pain in the mother can affect the baby's health, moms-to-be needs to address any pain they're feeling. However, using medication to resolve pain during pregnancy can carry an increased risk of health problems for mother and baby. Studies suggest that Tylenol, for instance, may make the child more prone to developing ADHD.
A chiropractor's care offers pain relief without the side effects of medication on mother and baby.
Chiropractic Treatments for Pregnant Women
Unlike medication, spinal adjustments by a chiropractor treat the underlying causes of back pain in pregnancy. Gentle adjustments ensure that the spine is aligned and moving in a healthy way. This relieves the stress on the spine from stretched-out ligaments and changed posture. Proper alignment allows the nerves to carry their impulses to other parts of the body. It's important to be proactive in treating pain because pain impairs your body's movement, causing other areas to fall out of alignment.
The Benefits of Pregnancy Chiropractic Care
In addition to the obvious benefit of pain relief, treatment from a chiropractor offers other advantages to mothers and babies. These include lower chances of premature delivery and less use of forceps, shorter labor, lower blood pressure, and fluid retention, and of course, a decrease of lower back pain.
Taking care of their spine and nervous system with natural, gentle chiropractic care enables women to get all the movement they need to be healthy and active through pregnancy. And remaining free from any unnecessary drugs helps the new baby get the very best possible start in life.
Contact our Broken Arrow Office for a Free Consultation
Providing healing and preventive care to babies, moms, and the whole family is vital to us at Eastern Oklahoma Chiropractic. Take control of your health by giving us a call at (918) 940-4630 to schedule your appointment.