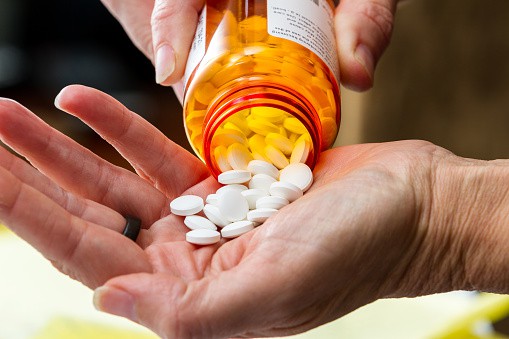 11 Jan

Recent Studies Show Chiropractic Care Reduces Use of Opioids

Pain often drives people to reach for medication, unaware of safer, natural alternatives. Sadly, overuse of drugs has become a significant health crisis, especially in the opioid epidemic that has devastated many American families in recent years. That's why non-drug pain relief is more important than ever. Research has shown that natural treatments, such as the chiropractic adjustments provided at Eastern Oklahoma Chiropractic, offer the best long-term outcomes and reduce drug addiction incidence. 

Pain and the Opioid Crisis

The opioid crisis began in the late 1990s when doctors prescribed narcotic pain relievers such as hydrocodone, codeine, and fentanyl to their patients. Because drug companies reassured doctors that the medicines weren't addictive, their use spread far and wide. It wasn't until years later that the truth became evident: opioids were quite addictive, often leading to heroin abuse. By then, many lives had been ruined or ended by the overuse of these drugs. 

How widespread do opioids cause destruction? U.S. government agencies offer some chilling statistics. In 2018, as many as two million Americans had an opioid abuse disorder. And according to the Centers for Disease Control, between 1999 and 2018, almost 450,000 people have died from opioid overdoses.

How a Chiropractor Relieves Pain

The best way to resolve the pain is to target the source, rather than merely treating the symptoms. Chiropractic adjustments correct misalignments of the spine that cause pain and restricted movement of muscles and joints. 

Chiropractic care safely addresses the origins of pain, relieving stress on the nervous system, and allowing the body's natural healing process to begin. 

Chiropractic Care Reduces Opioid Use

The types of pain people use opioids for, such as neck or low back pain, are often the ones that can be effectively treated with chiropractic care. Increasingly, research reveals that chiropractic treatments help people to avoid the use of opioids.

A 2020 review of multiple studies showed that people getting chiropractic treatments had a 64% lower incidence of receiving a prescription for opioids than those without chiropractic care. 

Findings included:

A study of 101,221 patients who suffered from spinal pain showed those who weren't getting chiropractic treatment were 1.5 to 2 times more likely to fill a prescription for opioids than those who did receive chiropractic care. 

A 2019 study of more than 200,000 people with low back pain found less use of opioids among those who initially received natural treatments such as chiropractic compared with patients who began treatments only with a primary care doctor.

Another study showed that military veterans who used integrative health services such as chiropractic care were less likely to be prescribed opiates.

Chiropractic care offers a safe, natural lifeline to many struggling with pain and wants to avoid the tragedy of opioid addiction.  

Schedule Your Free Consultation at our Office in Broken Arrow

We're here at Eastern Oklahoma Chiropractic to help you live as pain-free as possible. Make your appointment by calling (918) 940-4630.