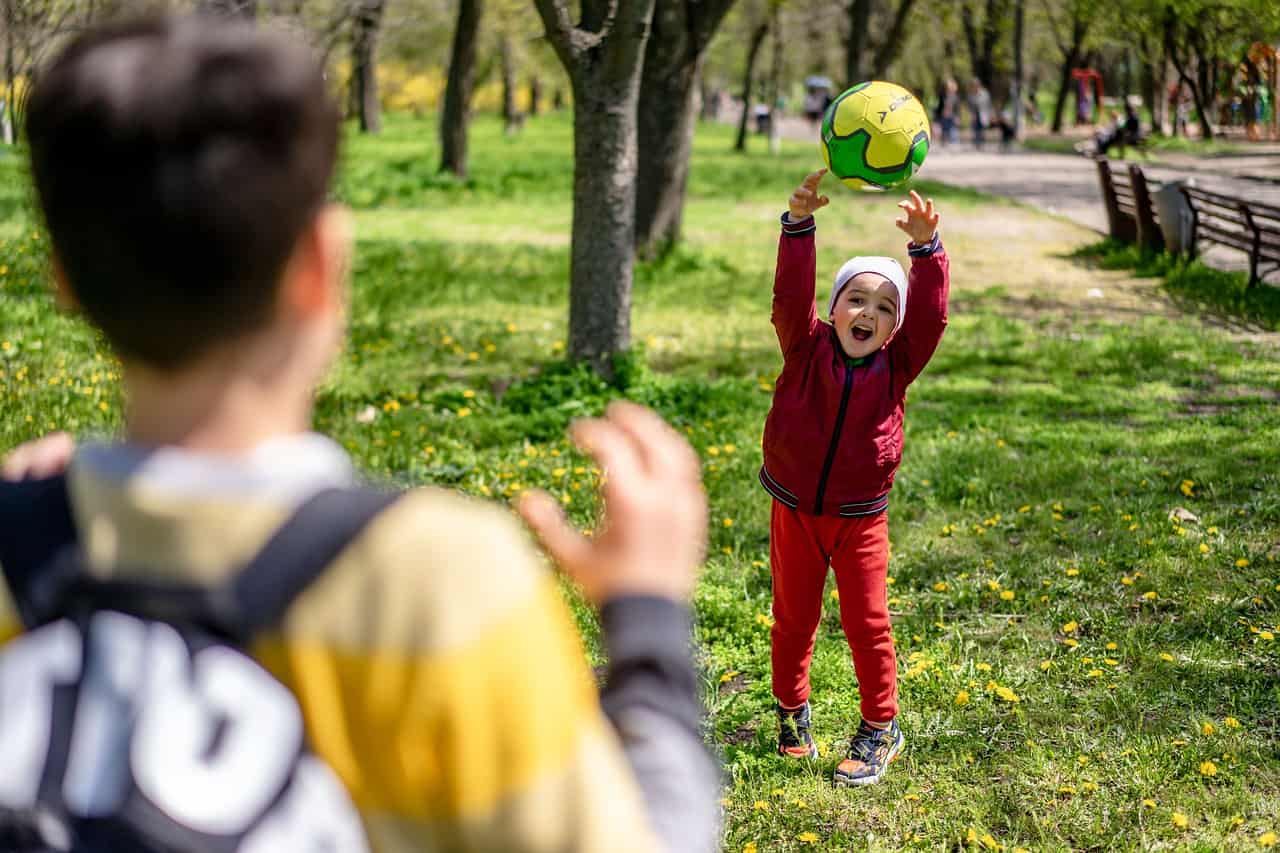 07 Mar

Your Child's Health: Promoting Physical Fitness

As your children age and start moving into adolescence, keeping their physical health in mind is important. You want your kids to stay healthy, active, and have a positive attitude towards physical activity — but how can you make sure that happens?

Family wellness is our most meaningful commitment at Eastern Oklahoma Chiropractic. We know good health habits and proactive care can help get children off to their best start in life. In this blog, we'll focus on how to nurture a physically fit child.
The Importance of Starting Good Health Habits in Childhood
Your children's physical activities are building blocks of their development. The more active, fit and strong they become, the better their progression will be to the next level of motor skills. With each step, they'll gain more options for lifelong fitness.
The earlier children learn how to make healthy choices, the more likely they are to build good long-term wellness patterns.
Benefits of Being Active
Exercise reduces the risk for conditions like obesity, high blood pressure, heart disease, cancer, depression, osteoporosis, and diabetes. Being physically fit can help with:
Strengthening muscles and bones
Improving endurance
Lowering cholesterol and blood pressure
Burning calories to maintain a healthy weight
Moderating blood sugar levels
Reducing stress
Promoting better sleep
Good fitness boosts children's self-esteem and emotional health, as well as academic performance.
What Kind of Exercise Does Your Child Need?
Kids from age 6 through their teens need moderate aerobic exercise totaling at least 60 minutes a day. They should get more vigorous cardio activity at least 3 days a week.
Your child, just like you, benefits from several types of exercise:
Aerobic exercise improves heart and lung capacity. Kids can have fun while improving their fitness with cardio activities like biking, swimming, and team sports.
Weight-bearing exercises, such as jumping rope, running, and soccer, strengthen kids' bones.
Muscle-strengthening activities like pull-ups, push-ups, and gymnastics build a strong core.
How to Encourage Your Child in Physical Activities
Small segments of activity can easily add up to 60 minutes of exercise each day.  The U.S. Department of Health and Human Services has lots of suggestions for adding physical activity throughout your child's day.
You can also:
Be a good role model. Active parents make exercise a normal and enjoyable routine.
Give children opportunities to try different activities. Respect their preferences. Some kids love competition; others prefer more individual, low-key athletics.
Limit screen time–under 2 hours per day. Avoid TV in a child's bedroom. Encourage fun exercise breaks during TV or video game use.
Make sure your child gets enough sleep to be active and healthy. Being active also helps them sleep better!
Feed kids nutritiously. Reward them with non-food treats.
Chiropractic Care for Your Child: Supporting Fitness
Your active child benefits in many ways from visiting the chiropractor. Here are a few:
Improved strength, range of motion and flexibility. Chiropractic treatments and exercises help muscles and joints move more easily.
Enhanced nervous system performance. A well-aligned spine means improved communication between the brain and body. This promotes children's brain development, emotional stability, and immunity.
Better posture. Chiropractic adjustments, gently modified for children, align the spine properly, improving exercise performance.
Your child can learn that being active is not only healthy but fun!
Contact Our Broken Arrow Office for Your Complimentary Consultation
To boost your children's physical fitness potential, call Eastern Oklahoma Chiropractic at 918-940-4630.