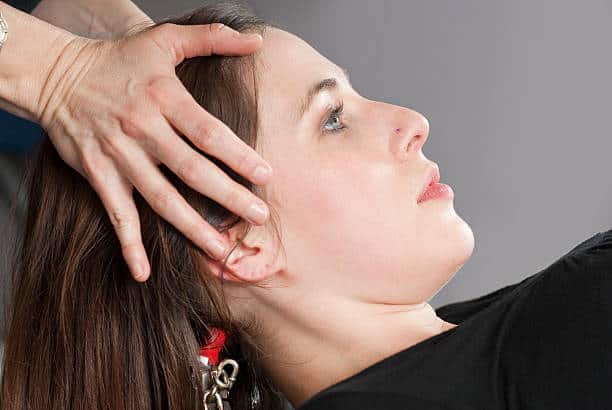 19 Jul

Research: Chiropractic Neck Adjustments Effectively Treat Other Parts of the Body, Too

One of the most common reasons people seek out a chiropractor is for neck pain. At some point in life, in fact, about 70 percent of us will suffer from neck pain and loss of mobility.

Chiropractic treatments at Eastern Oklahoma Chiropractic successfully resolve your pain and mobility problems, with results that even carry over to other parts of the body. As time goes by, new discoveries continue adding to the evidence of the whole-body benefits of chiropractic care.
Advancements in Chiropractic Care
Chiropractic adjustments have a longer history than many people realize. The original developer of chiropractic care, Daniel David Palmer, performed his first spinal adjustment in 1895 after extensive study of physiology and anatomy.
Today, all 50 states officially recognize the status of chiropractic care as a health care profession.
A big development in chiropractic science comes with the growing evidence of interdependence between regions of the spine and other parts of the body.  It's now known that misalignments in one part of the spine can impinge on nerves, increase levels of stress hormones and inflammation, and interfere with the nervous system, causing symptoms in multiple areas. Chiropractic adjustments bring your spine's alignment into its natural positioning, allowing your nervous system to control your body's functions free from interference.
The prevalence of spinal problems is going up everywhere, often due to technology use and poor body positions during work. Advances in chiropractic therapies are helping more and more people to find relief for their pain and mobility issues.
Studies Confirm Neck Adjustments Relieve Symptoms Beyond the Neck
In 2020, researchers carried out a large review of scientific articles describing the results of studies on spinal manipulations.
The study parameters were strictly focused on peer-reviewed scientific articles that described randomized controlled studies of cervical (neck) manipulations on people with various musculoskeletal conditions.
Results showed that patients experienced improved levels of mobility, pain relief and strength after neck adjustments.
In addition, an exciting part of the research confirmed that spinal adjustments of the neck were effective not just for the treated area, but also led to improvements in more distant parts of the body. After their neck manipulations, study subjects got additional relief from pain and mobility problems in their shoulders, TMJ (temporomandibular joint of the jaw) and elbows.
Relief Throughout the Body with Chiropractic Care
People with neck misalignments often report a variety of symptoms that go beyond neck pain. They may suffer from headaches, dizziness, strength loss, arm pain and tingling, stiffness, or other problems.
Chiropractors see evidence every day of how chiropractic treatments resolve symptoms in multiple parts of the body, in addition to the primary area.
Whether you're struggling with discomfort in your neck or anywhere else, a customized chiropractic plan at Eastern Oklahoma Chiropractic can soon have you on the way to overall pain relief and better mobility.
Schedule Your Free Consultation at our Broken Arrow Office
Call Eastern Oklahoma Chiropractic at 918-940-4630 to book your visit with our friendly staff.