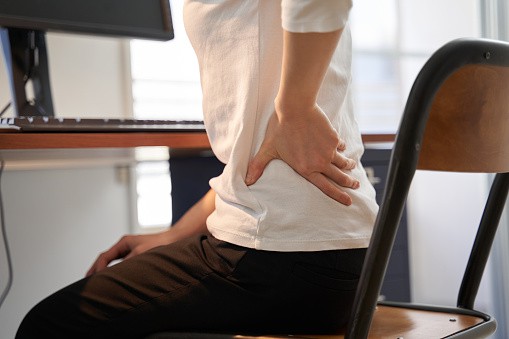 02 Aug

How to Keep Your Back in Good Shape While Traveling

Now that pandemic restrictions are easing, many of us are enjoying our new freedom to travel, catching up with people and places we've been longing to see. 

With travel, though, often comes extra strain on backs and necks. We advise our patients at Eastern Oklahoma Chiropractic that good travel habits, along with keeping the spine in healthy alignment with regular chiropractic care, are the ticket to a pain-free trip.
How Travel Stresses Your Back and Neck
Experts estimate that up to 80% of people eventually suffer from back pain. Hours of travel spent sitting in cars, planes, and trains, plus handling heavy suitcases, make back pain even more likely. Prolonged sitting keeps your spine in a restricted posture. This places increased stress on spinal discs, muscles, and joints and causes leg swelling and joint stiffness.
Traveling is also stressful and tiring, putting you more at risk for muscle and joint strain.
Fortunately, there's a lot you can do to prevent discomfort on your next trip.
Tips for Protecting Your Back While Traveling
Movement is your key to improving circulation to the spine and minimizing tension in your lower back and hips. 
Exercise in your seat. Car and plane passengers can perform gentle neck and leg stretch. A good one for the neck: tilt your ear toward your shoulder. Hold for 15-30 seconds. 
On car trips: 
Make frequent stops. Take a break at least every one to three hours so you can walk around.
Support your back. If your seat doesn't have built-in lumbar support, bring a travel pillow or place a rolled-up towel behind your lower back. 
If you're the driver: adjust the steering wheel to avoid leaning forward. Use cruise control, so your legs aren't fixed in one position for the whole drive.
For airplane travel:
Pack light and use wheeled luggage. When lifting bags, bend at the knees and avoid twisting movements. 
Keep your body evenly balanced in the airport security line, with weight on both feet. Backpacks should remain on your back or on the floor, not on one shoulder.
Walk around the gate area. While waiting for your flight to be called, stay on your feet—don't sit before you have to! 
Request an aisle seat to get up for a stroll every hour or two easily. 
Bring a neck pillow to avoid neck strain while napping.
Sit with good posture and feet flat on the floor. Don't cross your legs–this can reduce blood flow to legs and cause stiffness in muscles.
Chiropractic Care Prepares You for Travel
A spine out of alignment is more vulnerable to injury caused by travel stresses on the body. Chiropractic adjustments manipulate your spine to improve mobility and stability.
Regular visits to your chiropractor for adjustments, rehabilitative exercises, massage therapy, and other treatments help you head into your journey with a strong spine.
Contact Eastern Oklahoma Chiropractic Today to Schedule Your Complimentary Consultation
Our friendly team in Broken Arrow is here to help. Give us a call at 918-940-4630.